Join
For more details, please email proshop@easingwoldgolfclub.co.uk
Book your complimentary pre-membership taster round

Membership Application Form

Membership Fees may be paid by Cash, Cheque, Bank Transfer, or by Debit/Credit Card. Payment may also be made via a direct debit arrangement with Premium Credit (click on image below), although please note this arrangement is via a 3rd party agency and the Club receives no additional finance from any direct debit payment plan should you choose this option.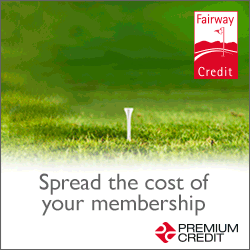 Membership Category Information
Adult Membership: Full unrestricted membership for those that do not comply with the requirements of other categories.

Beginners 1st Year Membership - for new golfers: The new member must not have held a previous golf club membership. Beginner members may not play in any Club Competitions, Club Matches or Captain's Exchange Days.

Beginner 2nd Year Membership: This is a follow-on year for those new to golf who took out the 1st Year Beginners Membership in the previous year. The same terms and conditions apply to the 2nd year.

Junior Membership: Full membership for those that comply with the defined age ranges.

Student Membership: Full membership for those that comply with the defined age range and are in full time higher education.

Intermediate Membership: Full membership for those that comply with the defined age ranges.

Senior Membership: Full membership for those in the age range 80 to 89 inclusive.

Age 90 and over Membership: For those members aged 90 and over, no annual subscription fee will be levied.

9-Hole Membership: Full membership for those wishing to only play nine holes each round.

Country Membership: This membership is for those who have a UK address more than 40 miles radius from Easingwold Golf Club. The Club will manage the CONGU handicaps for Country members who do not have a home Club elsewhere. The membership permits unrestricted access to Club competitions and play in all forms of competitive matches.

Overseas Membership: This is a full membership for golfers who spend a significant time in residence abroad (at least four consecutive months). Overseas members will have access to all competitions and non-representative matches. The Club will manage their CONGU handicap.

Low Income Membership: This is a free membership to those who can show they cannot afford to pay more than £520 per year to play golf. Members would be charged a £10 per round green fee each time they played, which can be on any day of the week. The Club would also provide a number of used golf clubs for members to use at no cost. These members would have full use of Club facilities and voting rights. The Club would not manage their handicaps and they would be unable to play in any competitions, including friendly matches. Please ask the Professional proshop@easingwoldgolfclub.co.uk for more details on the terms and conditions which apply to this category of membership.

Driving Range Membership: This will give access to the driving range, practice ground, practice putting green and the clubhouse facilities.

Social Membership: A non-playing membership providing Clubhouse access and use.
Membership Category Rates
Rates are applicable for new members joining for the year 2020-2021.
CATEGORY
FREQUENCY
FEE
Adult Full Member
Annually
£895.00
Beginner 1st Year (for new golfers)
Annually
£450.00
Beginner 2nd Year (1st year follow-on)
Annually
£670.00
Junior (12 and Under)
Annually
£62.50
Junior (Aged 13 - 18)
Annually
£105.00
Students (Aged 19 - 24)
Annually

£155.00
Intermediate 1 (Aged 19 - 24)
Annually
£225.00
Intermediate 2 (Aged 25 - 29)
Annually
£450.00
Intermediate 3 (Aged 30 - 35)
Annually
£675.00
Senior (Aged 80 - 89)
Annually
£820.00
Age 90 or Over
N/A
No Fee
9-Hole
Annually
£550.00
Country
Annually
£670.00
Overseas (Special Conditions Apply)
Annually
£670.00
Low Income (Special Conditions Apply)
per Round
£10.00
Driving Range
Annually
£60.00
Social (incl. VAT)
Annually
£54.00
Locker Rent (Small/Large)
Annually
£10.00/£15.00
Trolley Store Rent
Annually
£15.00